Welcoming Deanna S. Sorensen to The JACC Gallery
May 30 – June 26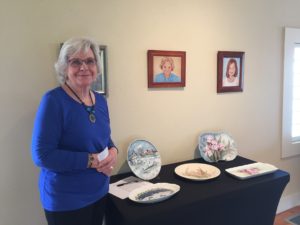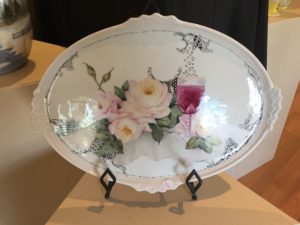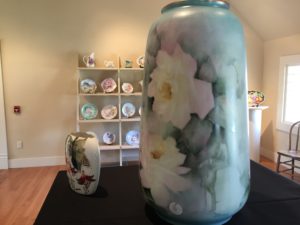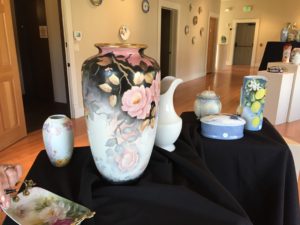 Deanna S. Sorensen
I started China Painting 20+ years ago. It was supposed to be my retirement hobby. Little did I know at the time that my hobby would take over my life. When I started painting, I told my 1st painting teacher that I did not want all that "stuff" in my home. Now, there are more pieces of painted porcelain than I could have ever imagine when I first started this creative endeavor.
All these years, I have painted with friends on a weekly basis and I've enjoyed meeting people I would never have met otherwise. I have attended many 3-day painting seminars over the course of 20 years. Whenever a teachers came to town, I was there. For ten years or more, I have attended the Oregon Porcelain Art Retreat in Seaside hosted by the Oregon World Organization of China Painters. My husband, Wayne, always joins me and enjoys the beach and kite flying while I learn new painting techniques and network with other porcelain painters. All in all, painting has expanded my life in many positive ways.
Wayne and I have three grown sons, one daughter and thirteen grandchildren. We enjoy spring and summers in Kootenai County with our family. In the winter, we head to Arizona where I have found even more painting teachers and many new friends with whom to paint and form connections.
Thank you for sharing in my love of the arts and for taking your time to visit my Painted China collection at The JACC. There will be an Open House on Friday, June 2, 4:00 – 8:00 PM and again on Saturday, June 24, 10:00 AM – 12:00 PM in conjunction with the Mad Hatter Tea Party hosted by The JACC and the Post Falls Chamber.
The Tempest
May 25, 26, 27 and 28
Brought to you by Immaculate Conception Academy in Post Falls.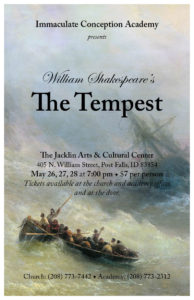 Mad Hatter Tea Party
June 24, 10:00 AM – 12:00 PM
Tickets available HERE.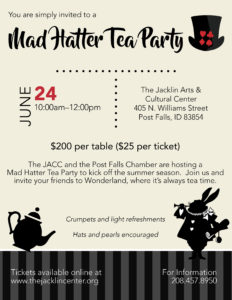 July's Artist in the Gallery Is Jennifer Michelle Johnson with The Jovial Frog Studio
July 1-  July 29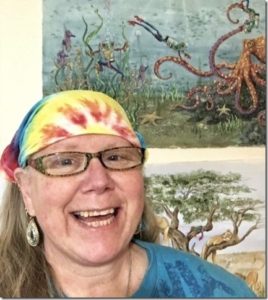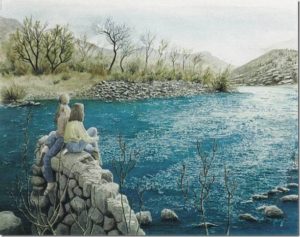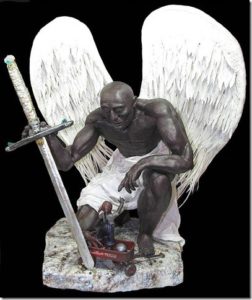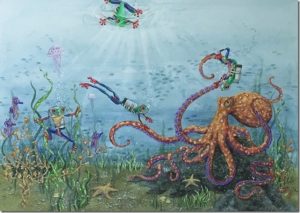 I am a self-taught artist, born and raised in Southern California. I was a commercial illustrator for many years before I made the transition into fine art. My range of styles and mediums is rather eclectic. I work in watercolors, pen and ink, oils, polymer clay and mosaic. I have an extensive supply of found objects that I enjoy incorporating into my sculptures. I love using textures for bases under oils. My true passion is illustrative watercolors on paper although I do appreciate and revel in the challenge of watercolors on canvas. While I always like 'doing my own thing' I also enjoy taking on commission projects and giving just about any idea a try. I have recently moved to Coeur D Alene and I am loving it!