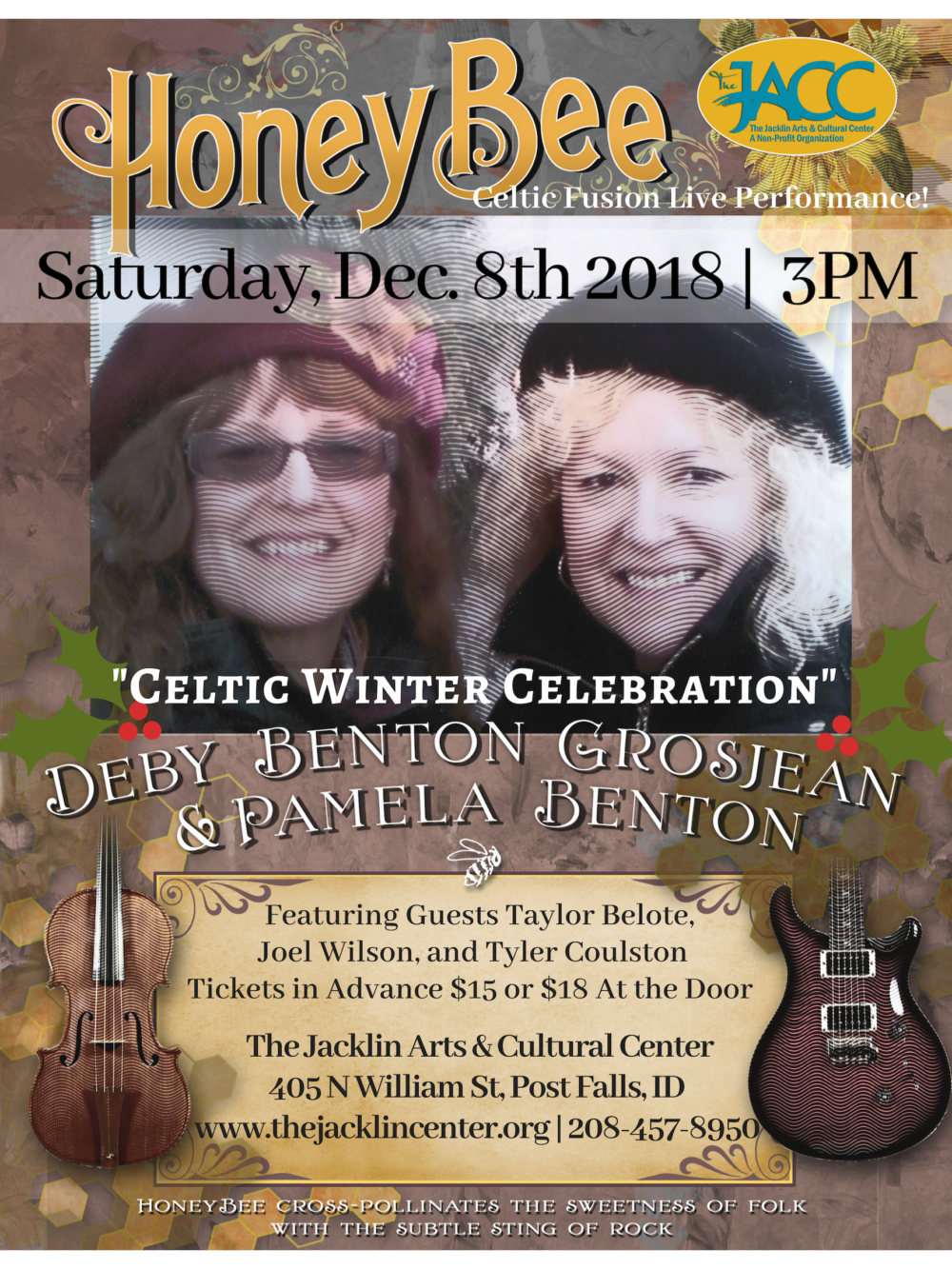 Incredibly talented twin sisters Deby Benton Grosjean & Pamela Benton come together to bring you Honeybee! This beautiful Christmas/winter Celtic fusion experience beautifully blends the sweetness of folk with a sting of rock to bring you a live musical experience you won't want to miss.
Advance tickets are only $15 and area available online, at Jacklin Arts and Cultural Center, by phone, or from band member, Pamela Benton. Tickets will be available at the door for $18.
Jacklin Arts and Cultural Center offers a lovely and intimate venue and only seats 120 guests, so get your tickets now. Delightful bites, and wine will all be available.
Pamela Benton website: https://pamelabenton.net/
Deby Benton Grossjean webpage: https://gourd.com/Debymainpage.html
***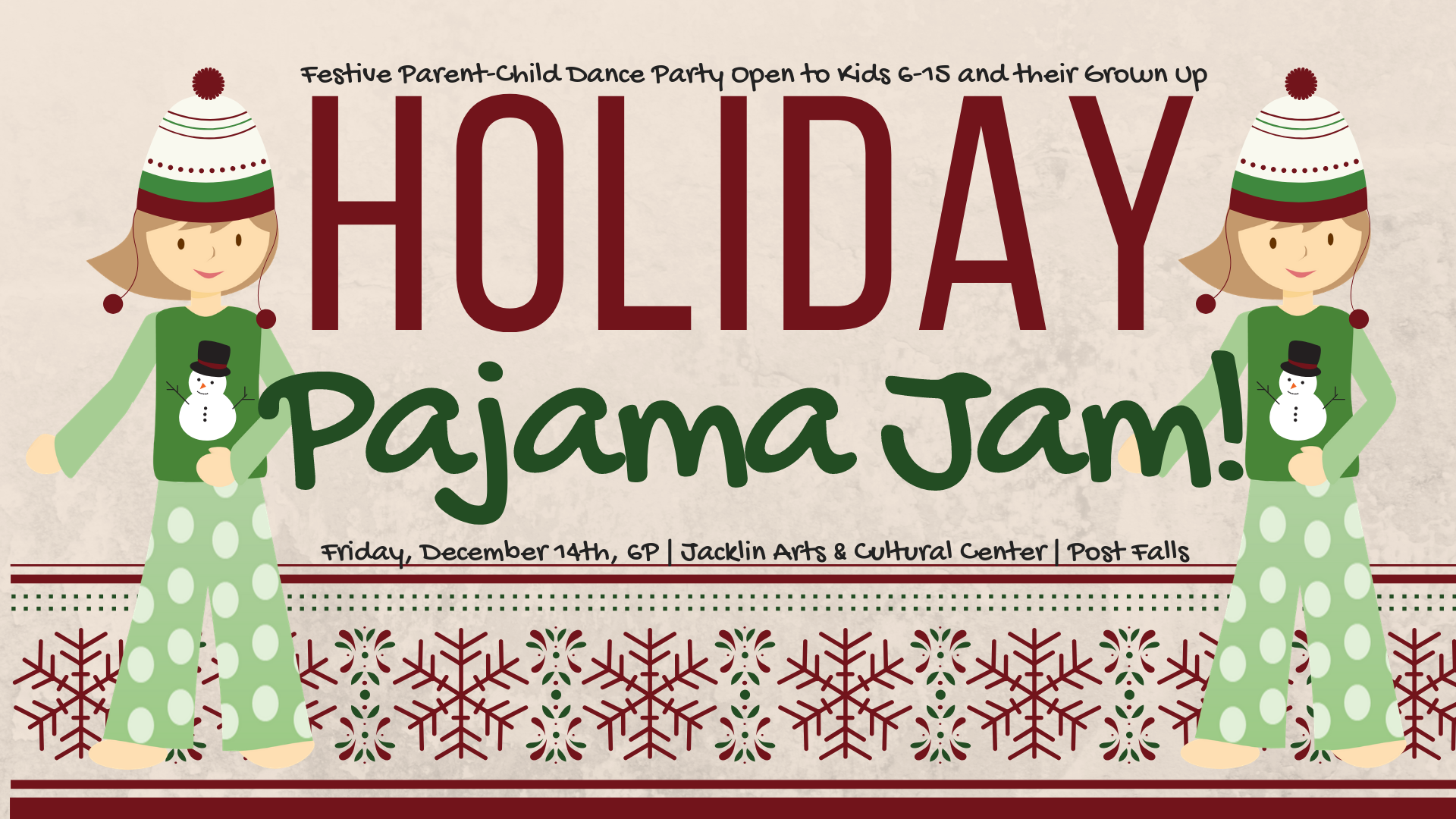 Join us for a first ever Holiday Pajama Jam! This is a date-your-kiddo event open to kids ages 6-15 and their parent. Feel free to wear onesies, Christmas pajamas, or anything festive and comfy to boogie in. We'll provide the awesome space for dancing, great kid-friendly tunes, holiday treats, and few optional activities. All you need to provide is the sweet dance moves! Optional event photos will be provided by The Retro Studio.
Space is limited so get your tickets now!
Ticket prices are $15 for the first parent/child couple, $6 for each additional kiddo, and $10 to add additional parents.
***