Spring Adult Dancing Classes with Crystal Reiber (Follow my Lead Dance Studio) & Bob Crossman (Former Owner of Crossroads Dance Club)- Country 2 Step, Night Club 2 Step & Waltz
Night Club 2 Step (Four Week Session): Mondays 1P-2P, April 9th, 16th, 23rd, & 30th | $70/couple for the full session Contact Crystal with questions or to register 208-704-2767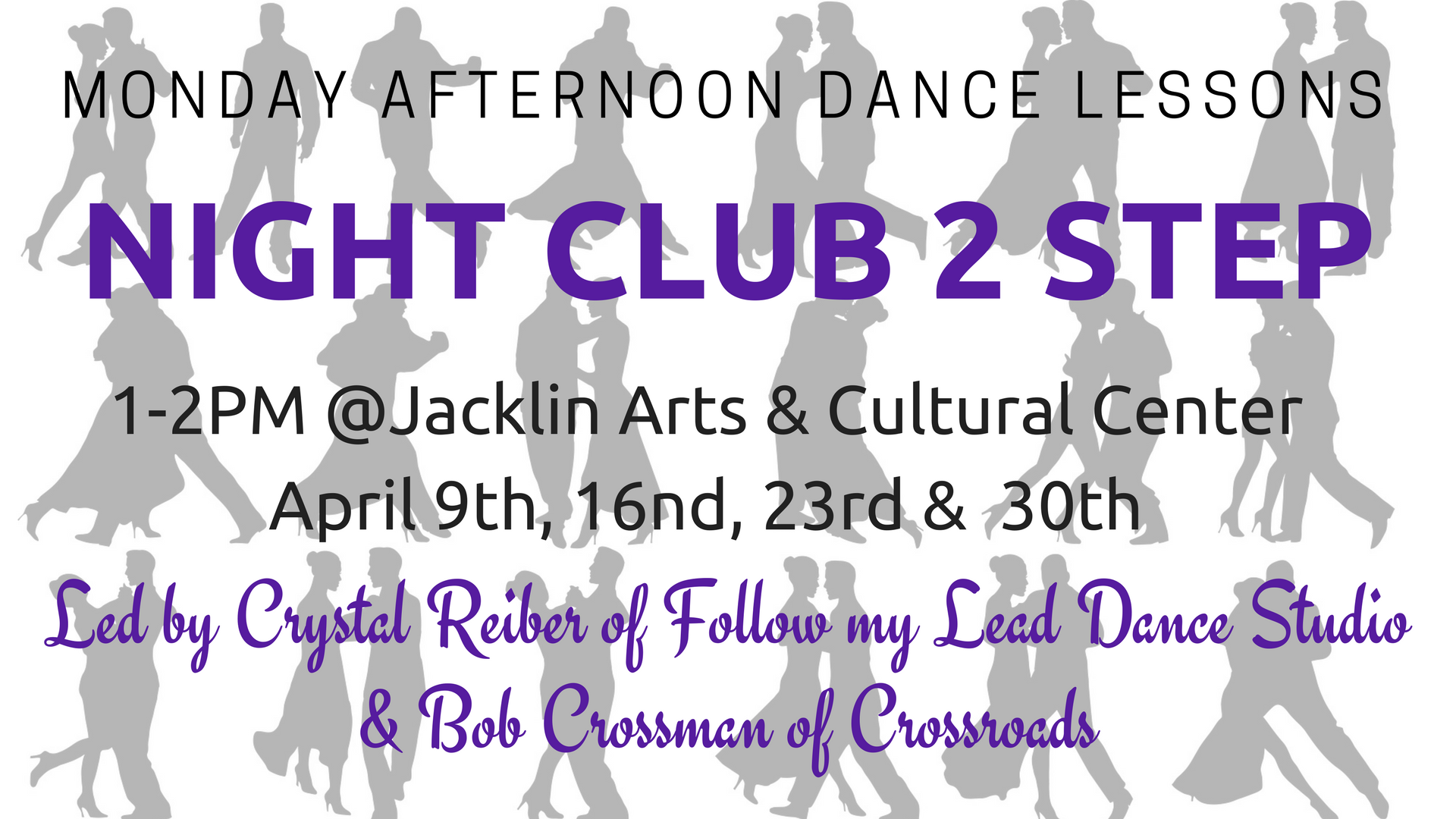 Country 2 Step (Four Week Session): Sundays 3P-4P, April 15th, 22nd, 29th, &  May 6th | $70/couple for the full session Contact Crystal with questions or to register 208-704-2767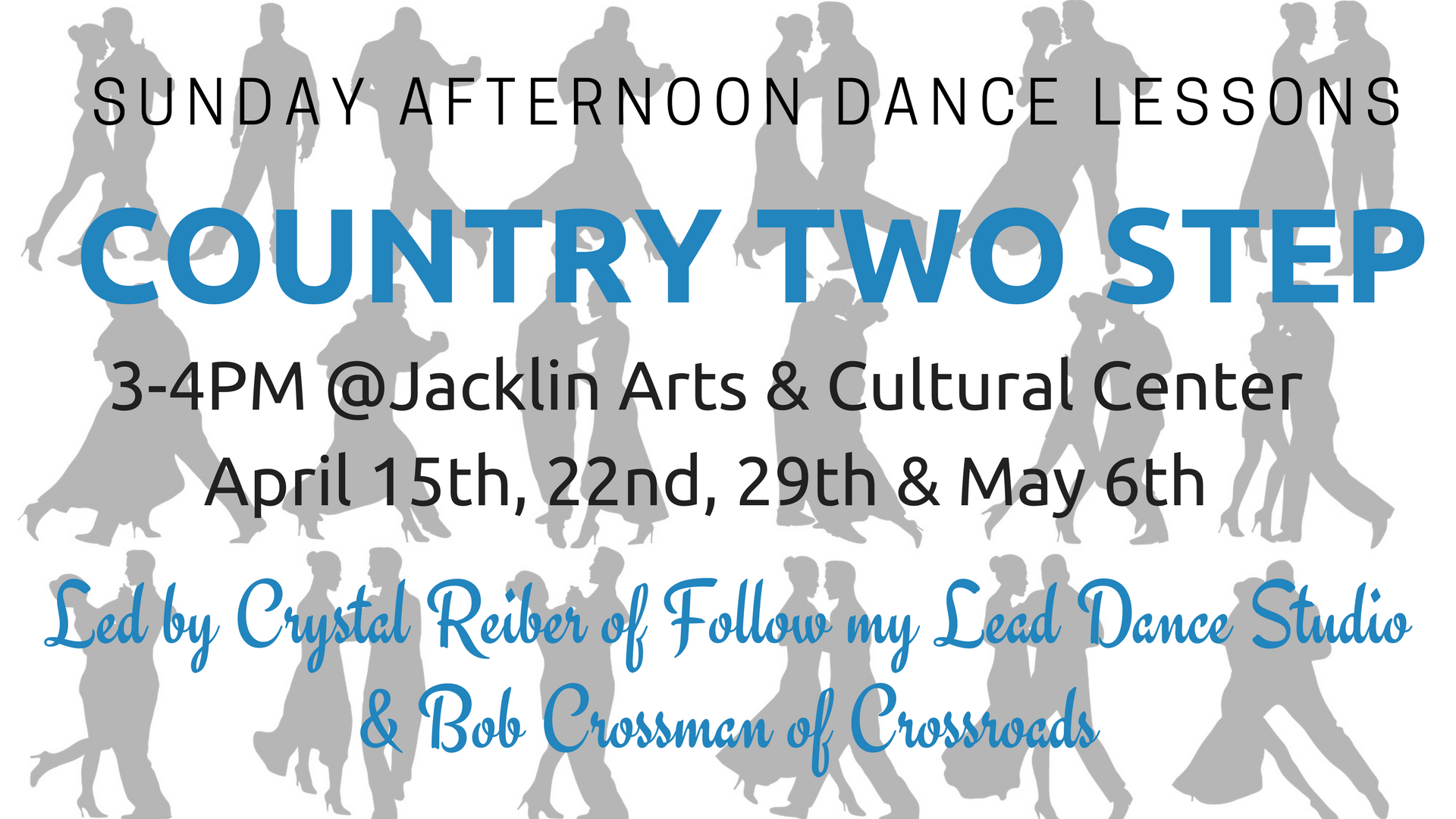 Waltz (Four Week Session): Sundays 5P-6P, April 15th, 22nd, 29th, &  May 6th | $70/couple for the full session              Contact Crystal with questions or to register 208-704-2767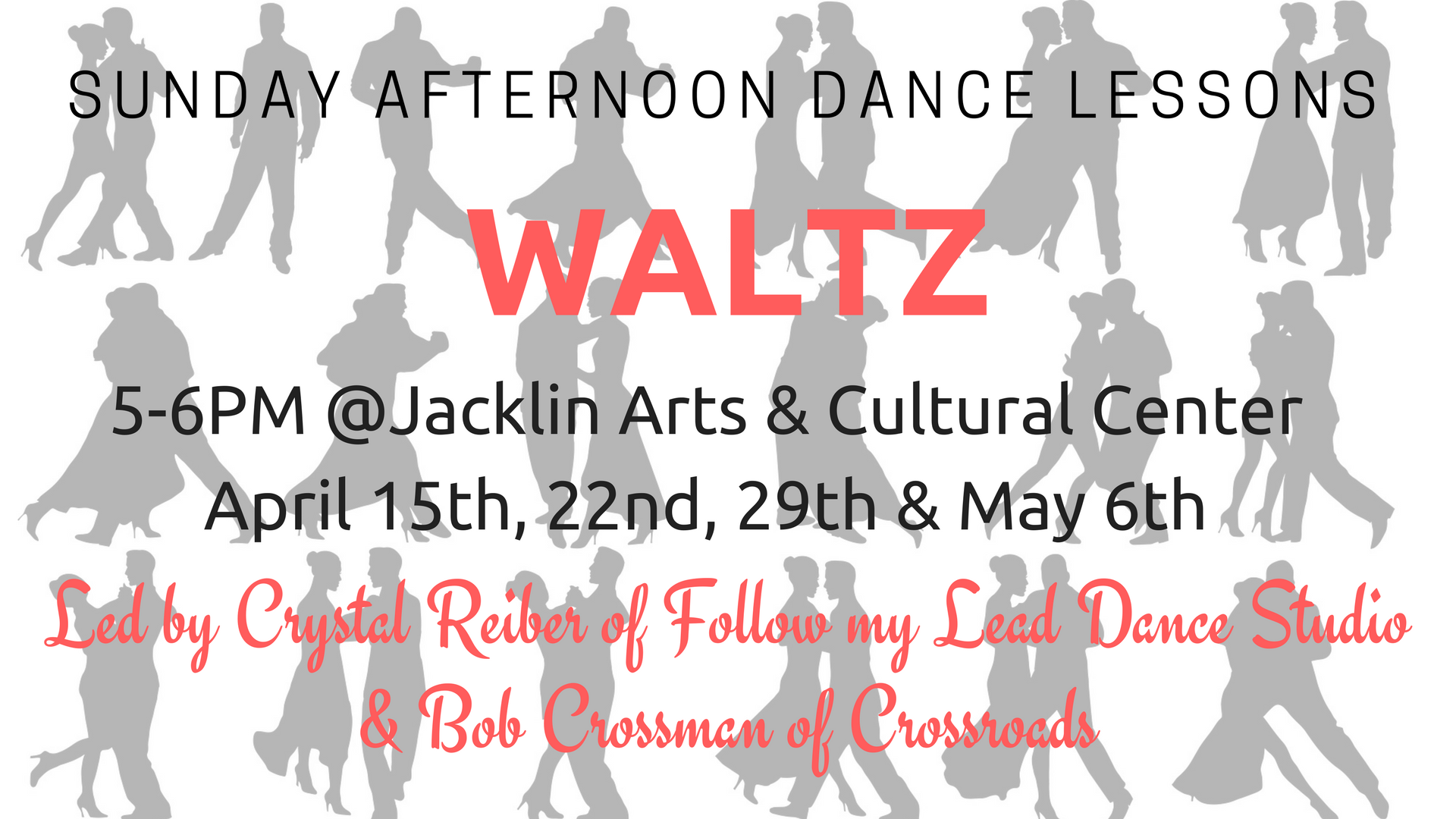 ***
Adult Painting Class:  Poppies & Pinot – Wednesday, April 25th, 6-8P 
Ring in Spring with us at The JACC! Local Artist Christina Hull will guide us through painting some fun and peppy poppies, We'll provide all the materials you need, including your first beverage!
Tickets for Poppies & Pinot: here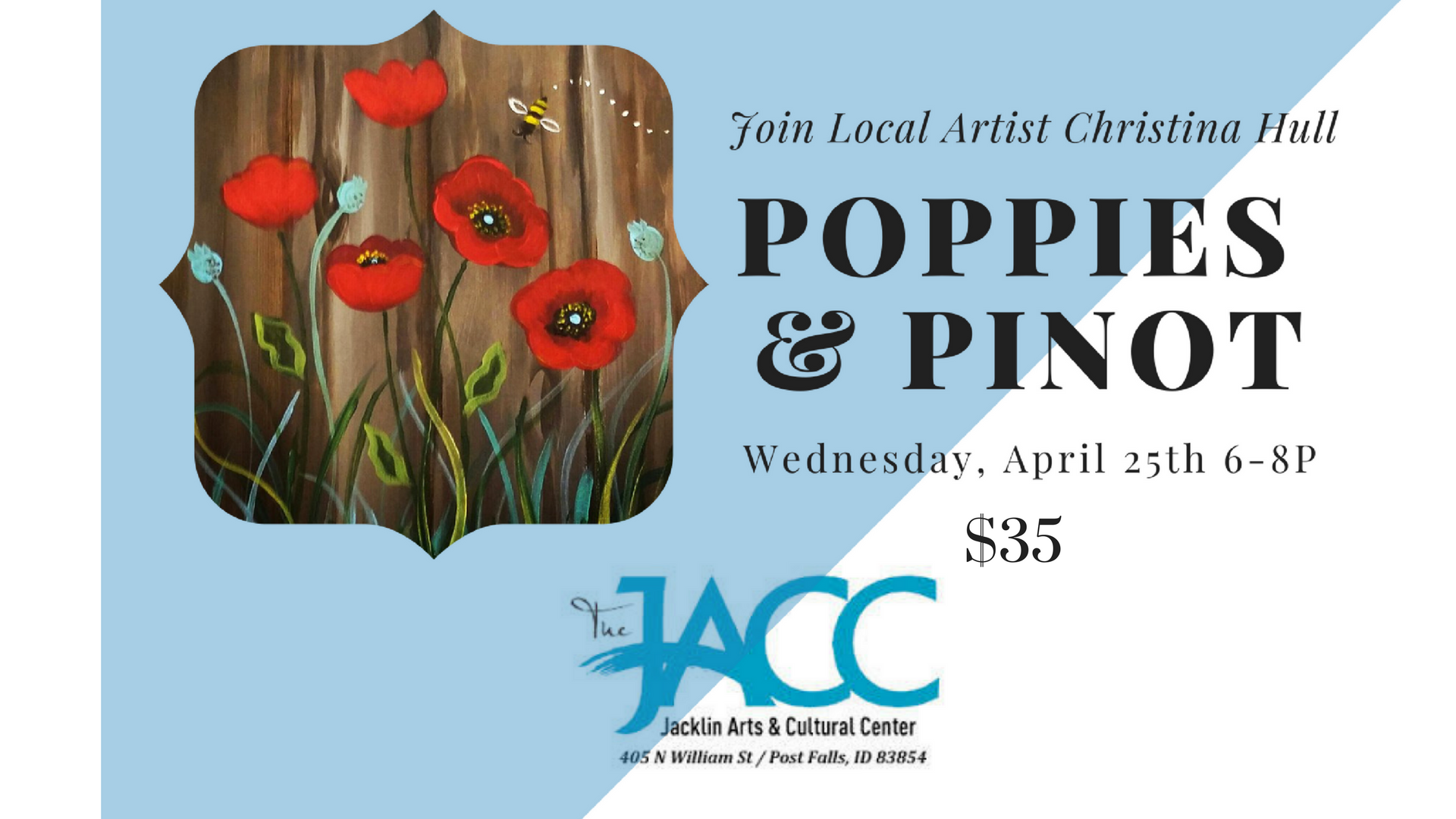 Adult Growler Painting Class- Friday, April 27th 6-9P
In this painting class Myndie VanHorn of Art UnCorked and the 4th Wall Art Gallery in Lewiston will walk you through painting a beer growler. She hasn't finalized the design yet, but we promise it will be awesome!
We're providing all the supplies you need for creating your own, artistic, totally usable and washable beer growler!
Adults only, 18 and over. $35/person Tickets available here.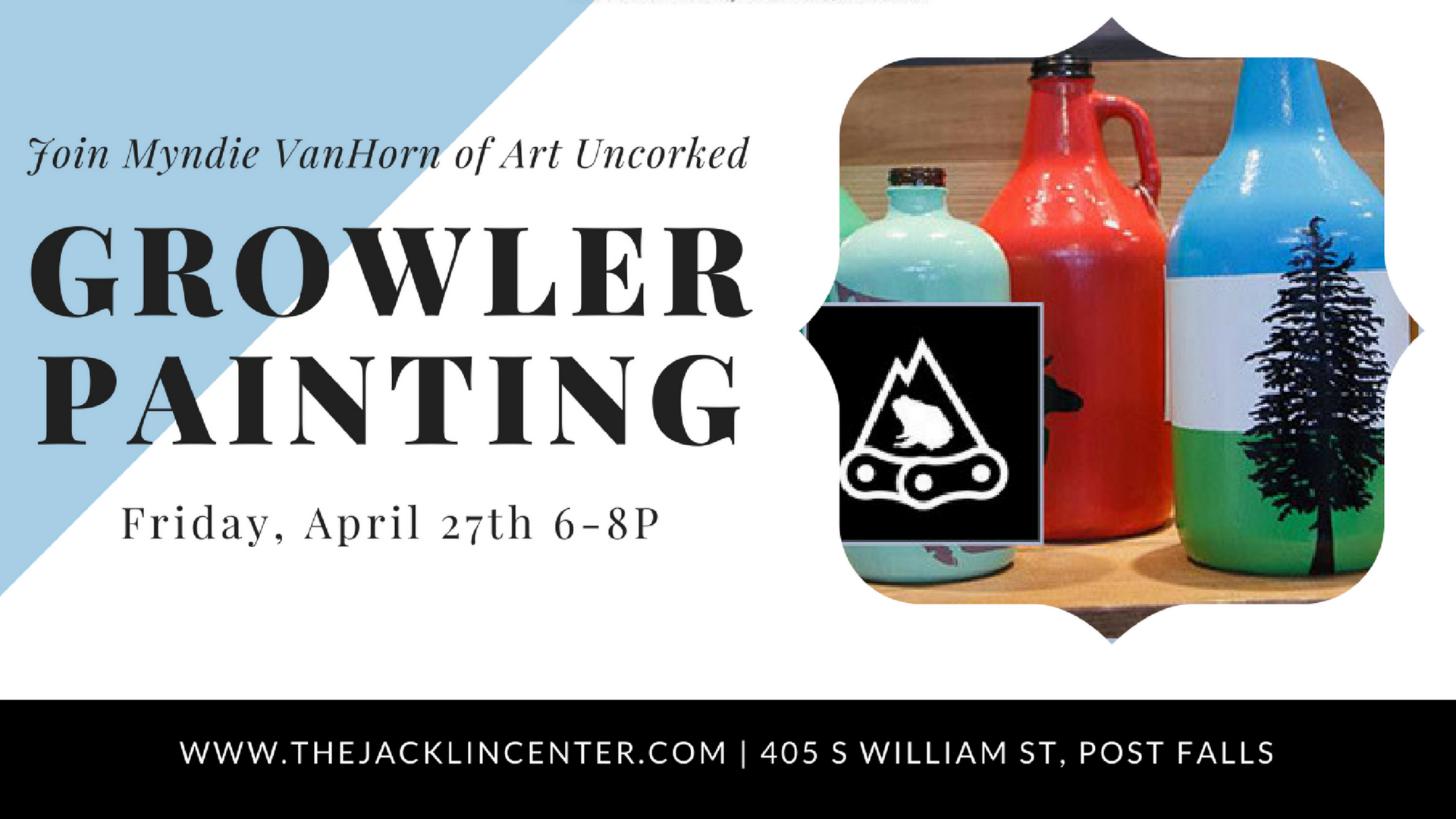 ***
Adult/Youth Dessert Decorating Class- Sunday, April 29th 2p-4p
Each student will decorate 2 cookies and 4 cupcakes
Class includes instruction from Moments in Cake Bakery, 2 shortbread cookies, 4 vanilla cupcakes, royal icing, buttercream frosting, cupcake box for storing, and cookie bags for storing. In this two hour class adults and their children will learn to flood and decorate cookies, as well as learn to use Russian Piping tips to create floral cupcakes.
PRICE: $30 for one adult and one child
$10 each additional child
Tickets available through Moments in Cake here
Tickets for each additional child here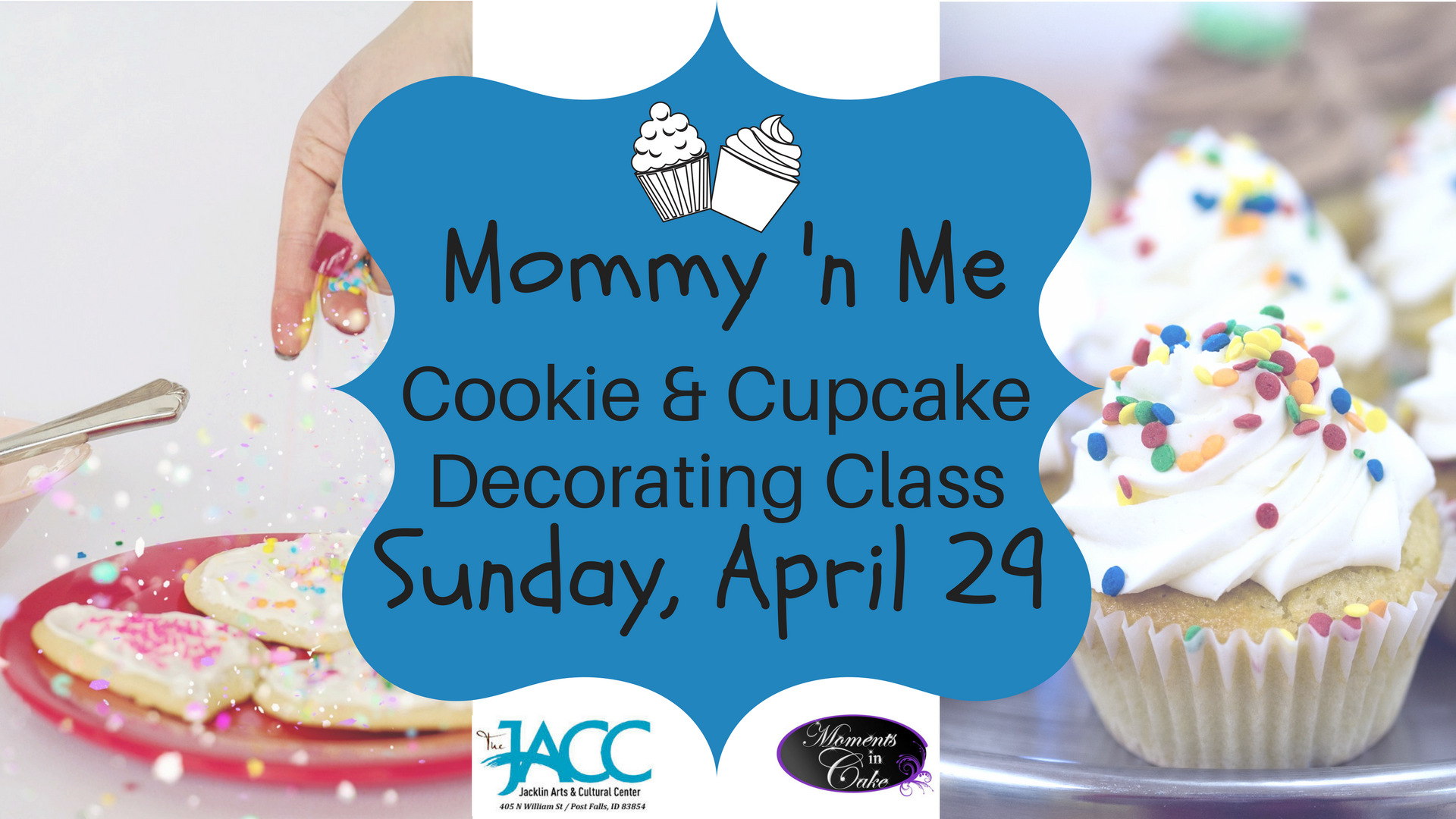 ***
Monthly "Seasonal Kitchen" Cooking Classes Presented by Inland NW Food Network
Every Third Thursday
6:00-8:30PM
All Materials Provided
www.inwfoodnetwork.org for tickets & details.
***