The Jacklin Arts & Cultural Center is excited to invite artists to submit their art to be presented in the first annual Retro Revelry Show. A fun and groovy way to celebrate the retro and vintage styles of the past with the community. The exhibit will start the 1st of September and continue through the 4th of October. The exhibit will open during the Retro Revelry event Saturday September 1st from 11-5pm.
We ask that each display incorporate a period style of the past giving the feel of this retro and vintage theme. This can include but is not limited to: Pin-ups, cars, fashion, music, etc. Submissions must be in by the 23rd of August.
Please submit up to 5 pieces of art in digital or .jpg form to art@thejacklincenter.org. Submissions are welcome now. If you have any questions regarding this exhibit contact Jade Barlow, Art Gallery Intern at art@thejacklincenter.org, at the office (208)457-8950, or cellphone (208)964-1731.
***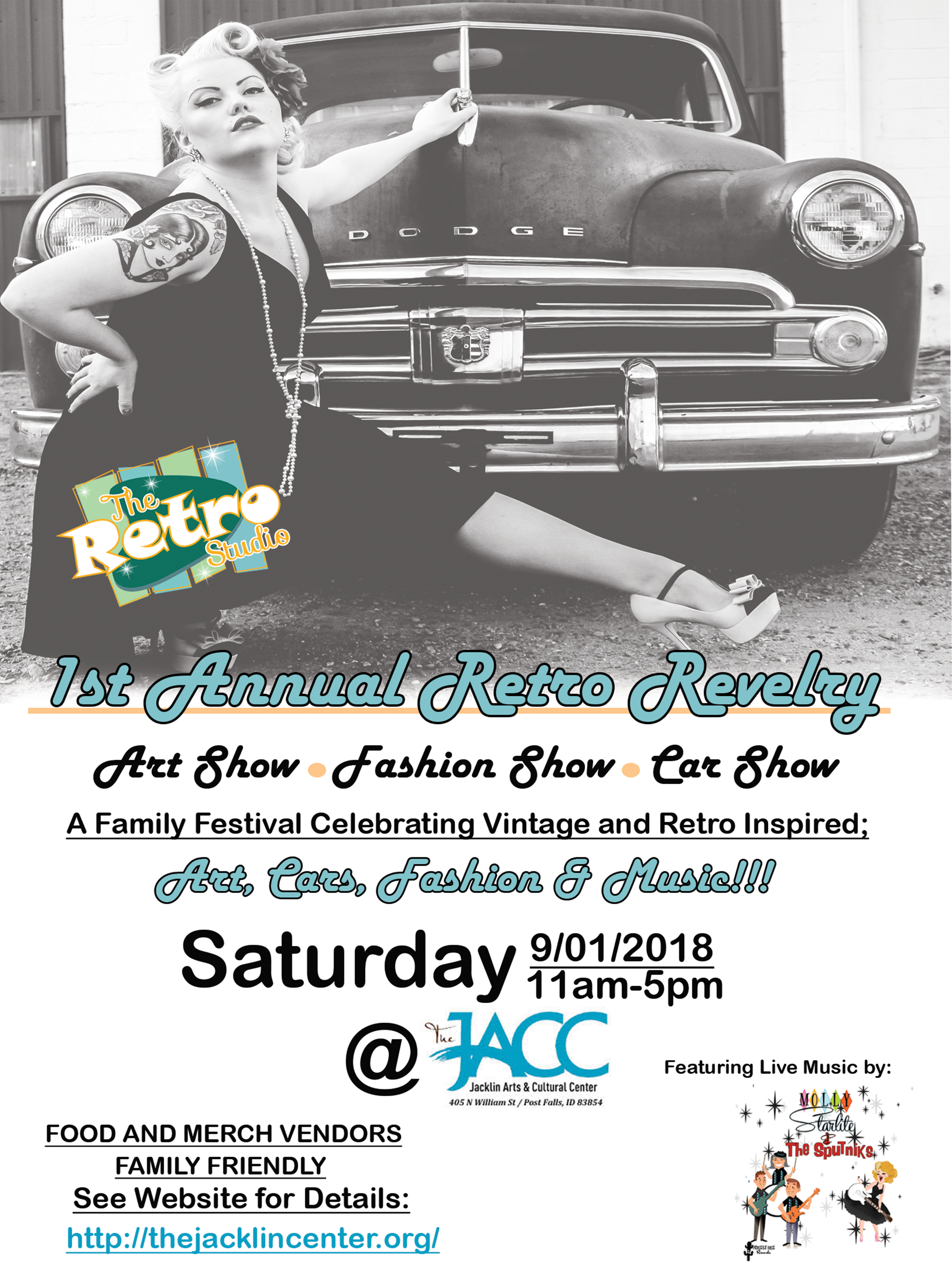 ***
Monthly "Seasonal Kitchen" Cooking Classes Presented by Inland NW Food Network
Every Third Thursday
6:00-8:30PM
All Materials Provided
www.inwfoodnetwork.org for tickets & details
***