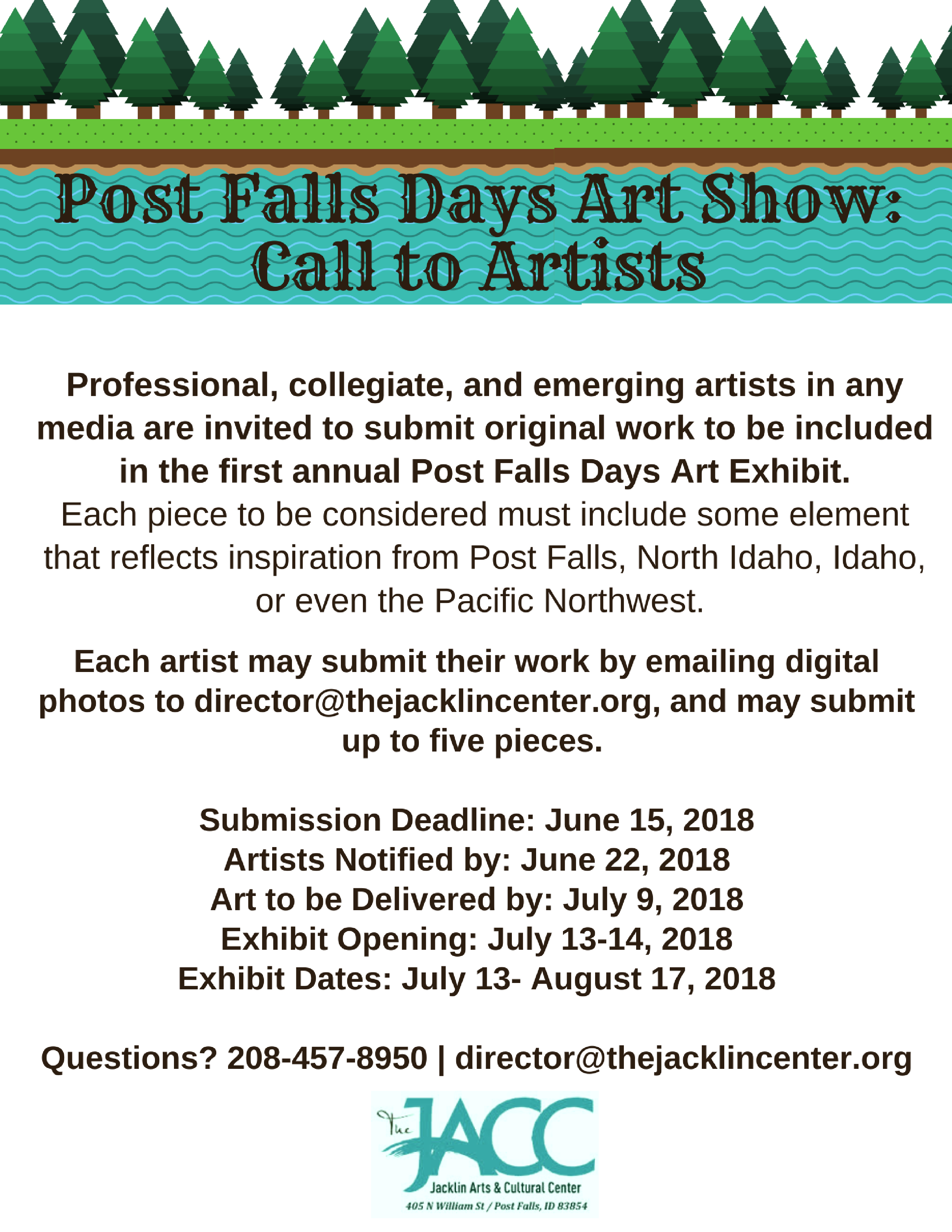 ***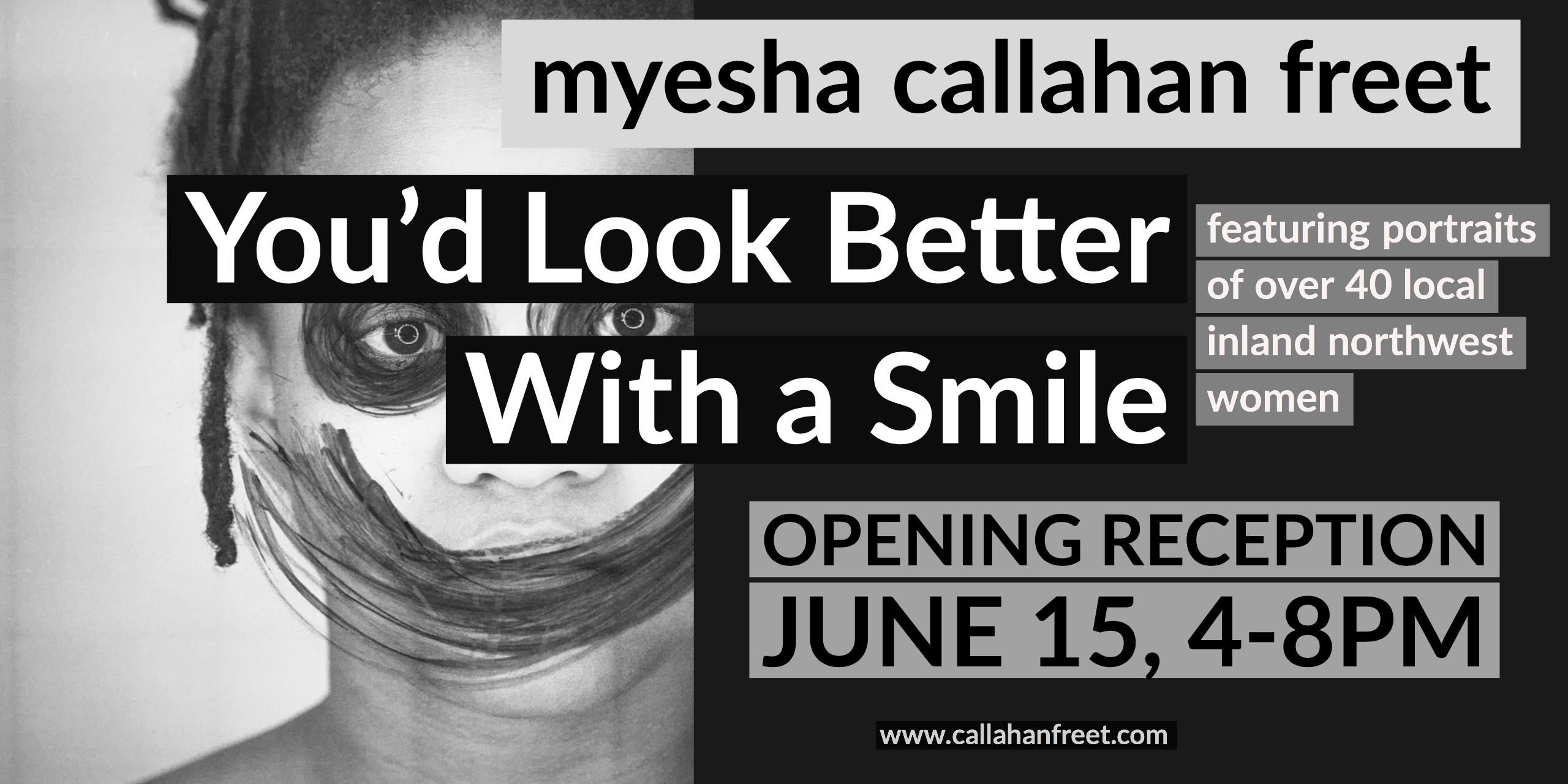 Opening reception for month-long showing at the Jacklin Arts and Cultural Center in Post Falls, ID. The You'd Look Better With a Smile collection will be on display at the JACC June 15 – July 10.
Artist introduction: 6pm. Discussions, including guest speakers, will follow.
The ongoing project You'd Look Better With a Smile started with a mixed media portrait addressing the intrusive behavior of men, an exploration in her reaction to having been told "you'd look better with a smile". Reaction to the portrait was mixed but positive: women understood, while most men found it difficult to relate.
Capturing the emotion of other women with the same experience is key to the project. Over forty inland northwest women have participated and completed their own portrait on large-scale prints with charcoal on paper, a medium chosen to embrace the messy, imperfect nature of real life, each uniquely illustrating their experience.
About Myesha Callahan Freet:
Throughout development of her photographic interests in self-portraiture, lifestyle photography, and documentary photography, Myesha's work has been deeply personal, deriving from her mischaracterization by those around her.
Personal evolution of self is reflected in not only her photography, but also her abstract paintings and mixed media sculptures utilizing found objects. She holds a Bachelors of Fine Arts in photography/digital media with a minor in art history from the University of Houston.
See more at www.callahanfreet.com/better-with-a-smile/
***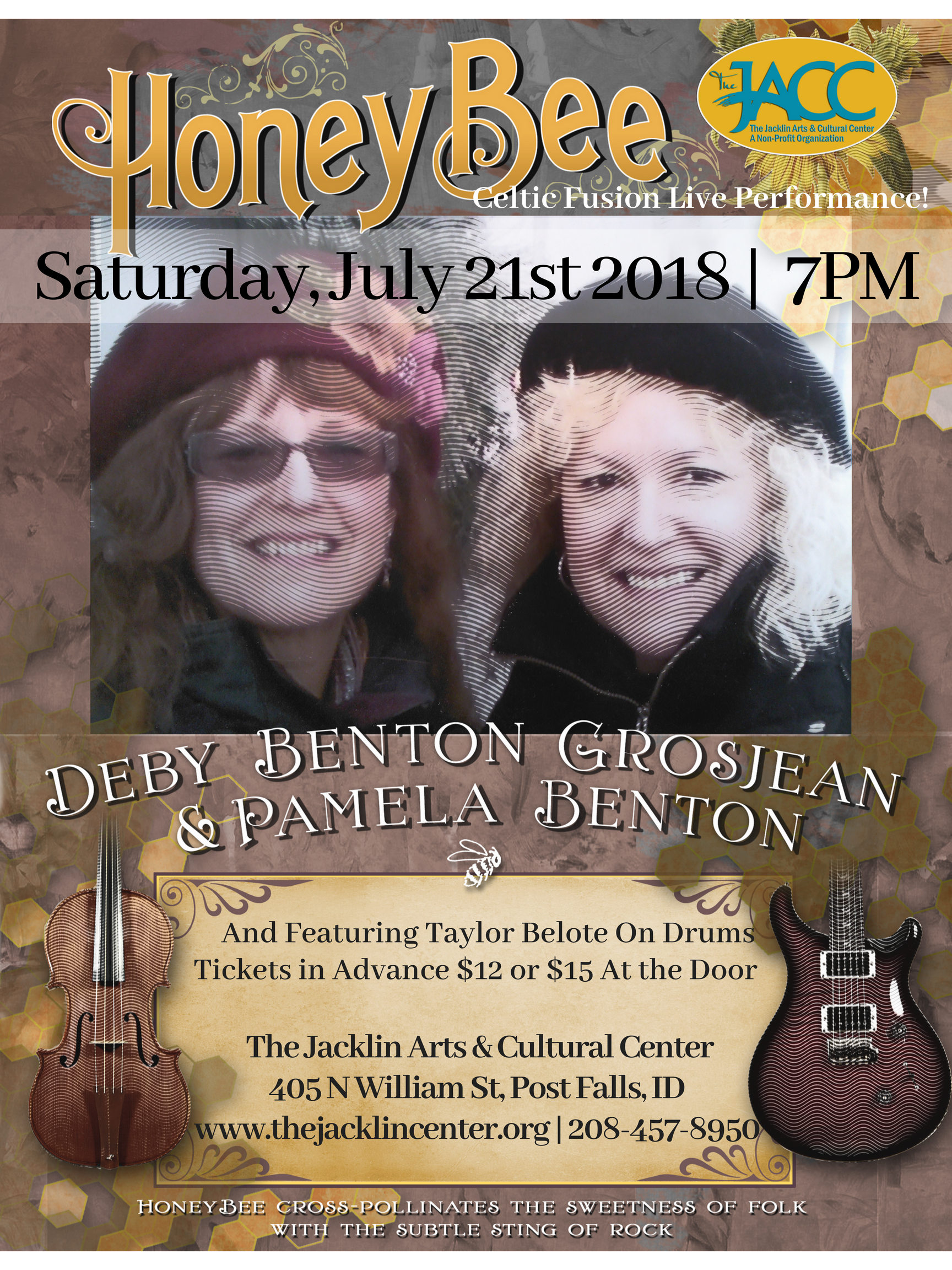 Tickets available here.
Incredibly talented twin sisters Deby Benton Grosjean & Pamela Benton com together to bring you Honeybee! This incredible Celtic fusion experience beautifully blends the sweetness of folk with a sting of rock to bring you a live musical experience you won't want to miss.
Advance tickets are only $12 and area available online, at Jacklin Arts and Cultural Center, by phone, or from band member, Pamela Benton. Tickets will be available at the door for $15.
Jacklin Arts and Cultural Center offers a lovely and intimate venue and only seats 140 guests, so get your tickets now. Delightful bites, beer, and wine will all be available.
Pamela Benton website: https://pamelabenton.net/
Deby Benton Grossjean webpage: https://gourd.com/Debymainpage.html
***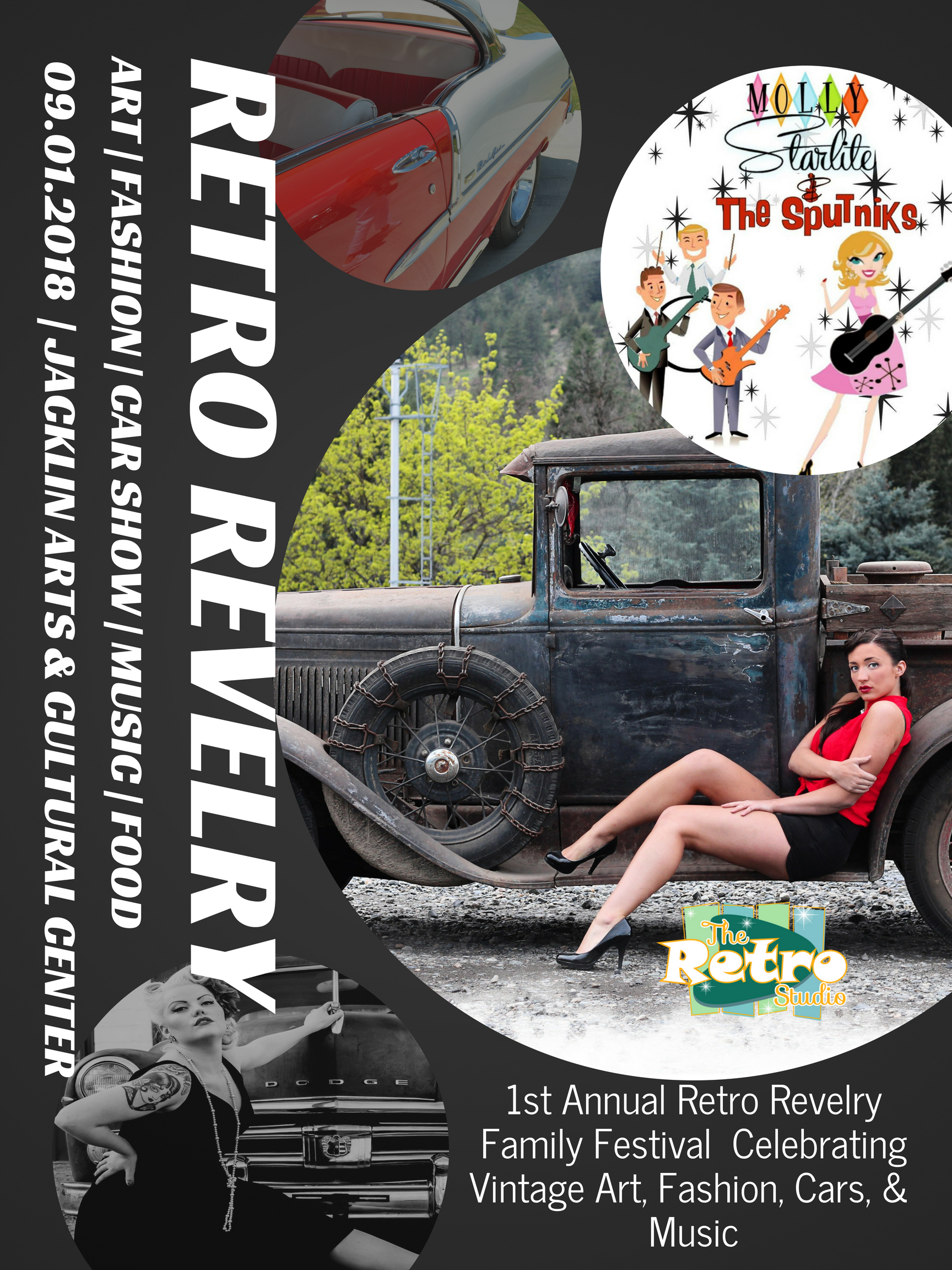 ***
Monthly "Seasonal Kitchen" Cooking Classes Presented by Inland NW Food Network
Every Third Thursday
6:00-8:30PM
All Materials Provided
www.inwfoodnetwork.org for tickets & details
***