July's Artist in the Gallery Is Jennifer Michelle Johnson with The Jovial Frog Studio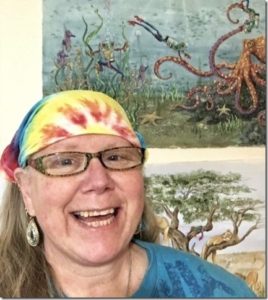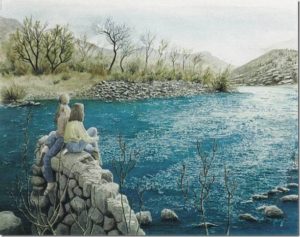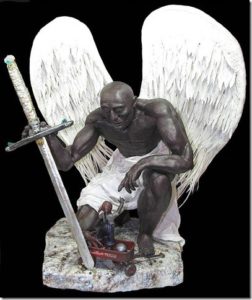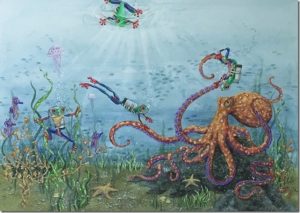 I am a self-taught artist, born and raised in Southern California. I was a commercial illustrator for many years before I made the transition into fine art. My range of styles and mediums is rather eclectic. I work in watercolors, pen and ink, oils, polymer clay and mosaic. I have an extensive supply of found objects that I enjoy incorporating into my sculptures. I love using textures for bases under oils. My true passion is illustrative watercolors on paper although I do appreciate and revel in the challenge of watercolors on canvas. While I always like 'doing my own thing' I also enjoy taking on commission projects and giving just about any idea a try. I have recently moved to Coeur D Alene and I am loving it!
Agatha Christie's "The Mousetrap" by Exsurge
Friday, Saturday and Sunday, July 21, July 22 and July 23 at 7:00 PM.
Tickets are $8.50 each and available by calling Todd Angele at 208.916.8244 or emailing exsurge14@gmail.com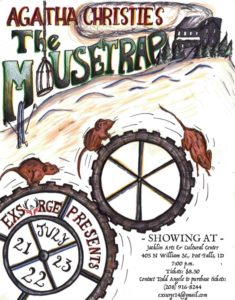 Opera on a Summer's Eve presented by Marlo Faulkner
Monday, August 7, 7:30 PM. Doors open at 6:30 PM.  
Benefiting The Jacklin Arts & Cultural Center
AN EVENING OF WORLD CLASS OPERA
The third annual "Opera on a Summer's Eve" on Monday, August 7, 2017, at 7:30 p.m. is a fundraiser for the Jacklin Arts and Cultural Center featuring Italian opera and traditional Italian songs as well as show tunes sung by world-class opera singers. As an added attraction, Mateusz Wolski, concertmaster of the Spokane Symphony and international concert violinist, will join sopranos Christina Kowalski, Heather Parker, and Dawn Wolski; tenor, Brandon Michael; and, bass baritone, Derrick Parker, accompanied by David Demand on the grand piano. Marlo Faulkner returns as Master of Ceremonies. Michael McGivney is lighting director.
Underwriters for the 2017 event are Caroline Crollard, Eve Knudtsen with Knudtsen Chevrolet, and Richard Trudell & Nancy Morrison. Major donors include Dorothy Clock, Susan Jacklin and William Ladner.
We welcome all financial support to further the future of The JACC.