1st Annual Women's History Month Art Gallery Exhibit: March
Multi-Media art exhibit exclusively by regional female artists in honor of Women's History Month (March). The exhibit will be on display in the Jacklin Art & Cultural Center Art Gallery with unique pieces available to purchase and admire all month long, with an opening March 2nd 4-8PM. 
***
Monthly "Seasonal Kitchen" Cooking Classes Presented by Inland NW Food Network
Every Third Thursday
6:00-8:30PM
All Materials Provided
www.inwfoodnetwork.org for tickets & details.
***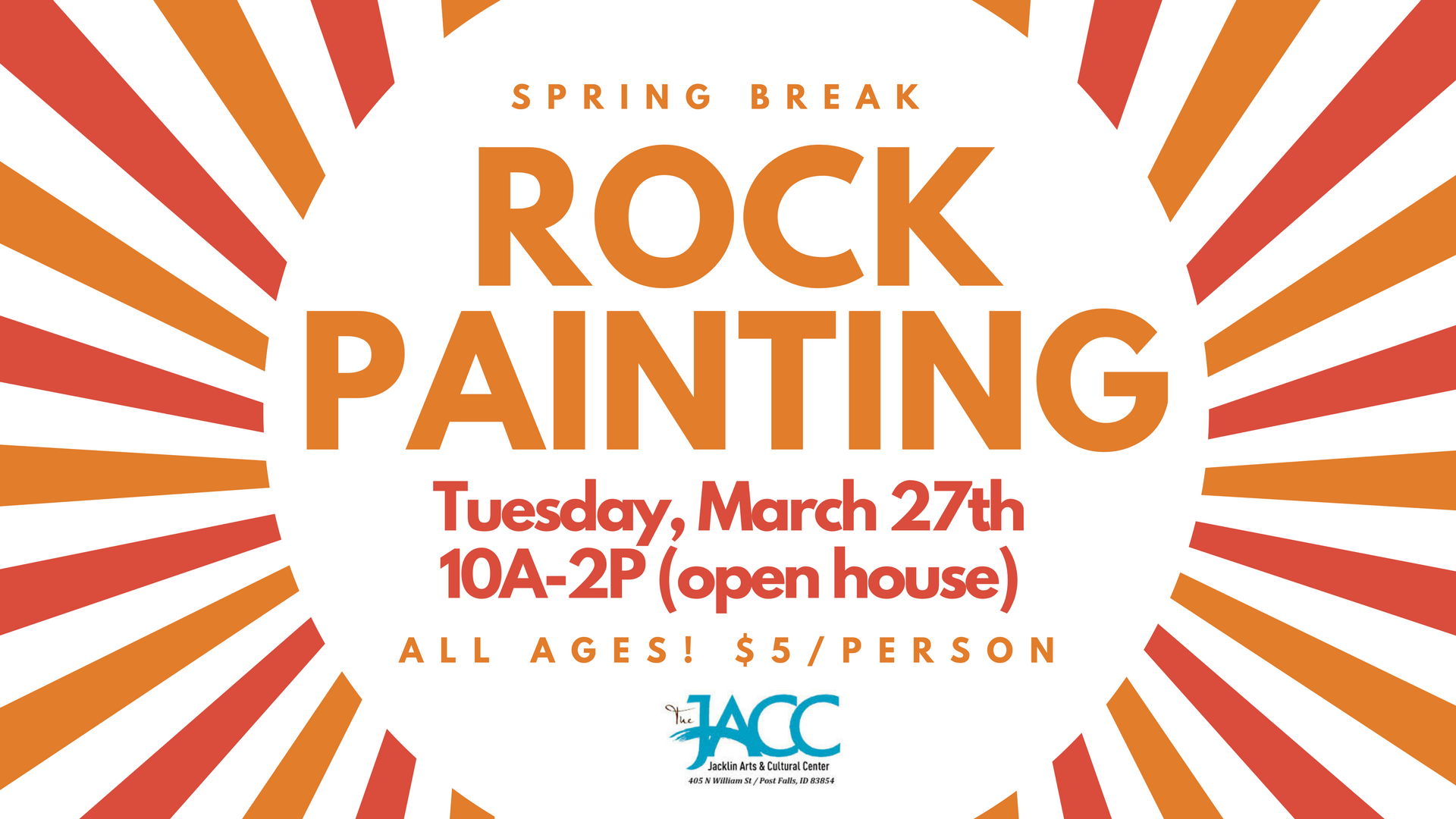 Spring Break Rock Painting: March 27th, 10A-2P
We're at it again! Come join us for our second ever rock painting party. We provide the space, some inspiration, rocks, acrylic paints, brushes, and top coat lacquer. Guests are welcome to bring their own tools of the trade, special rocks, and other "extras." This is an all ages event, so whether you are a SAHM mom looking to get your spring break kiddos out of the house, or a retiree, we'd love to have you paint with us. This is an open house style event so join us whenever you can between 10A-2P.
Fee is $5/person
***
A Multimedia Tour Through Scotland with Nine Pint Coggies: Saturday, April 7th, 2018 7PM
The Senate passed a resolution in 1998 to designate April 6 as "National Tartan Day."
"Whereas this resolution honors the major role that Scottish Americans played in the founding of this nation, such as the fact that almost half of the signers of the Declaration of Independence were of Scottish descent, the governors in nine of the original 13 States were of Scottish ancestry, Scottish Americans successfully helped shape this country in its formative years and guide this nation through its most troubled times." the resolution said.
Celebrate in the perfect way with Nine Pint Coggies. Enjoy amazing Scottish music.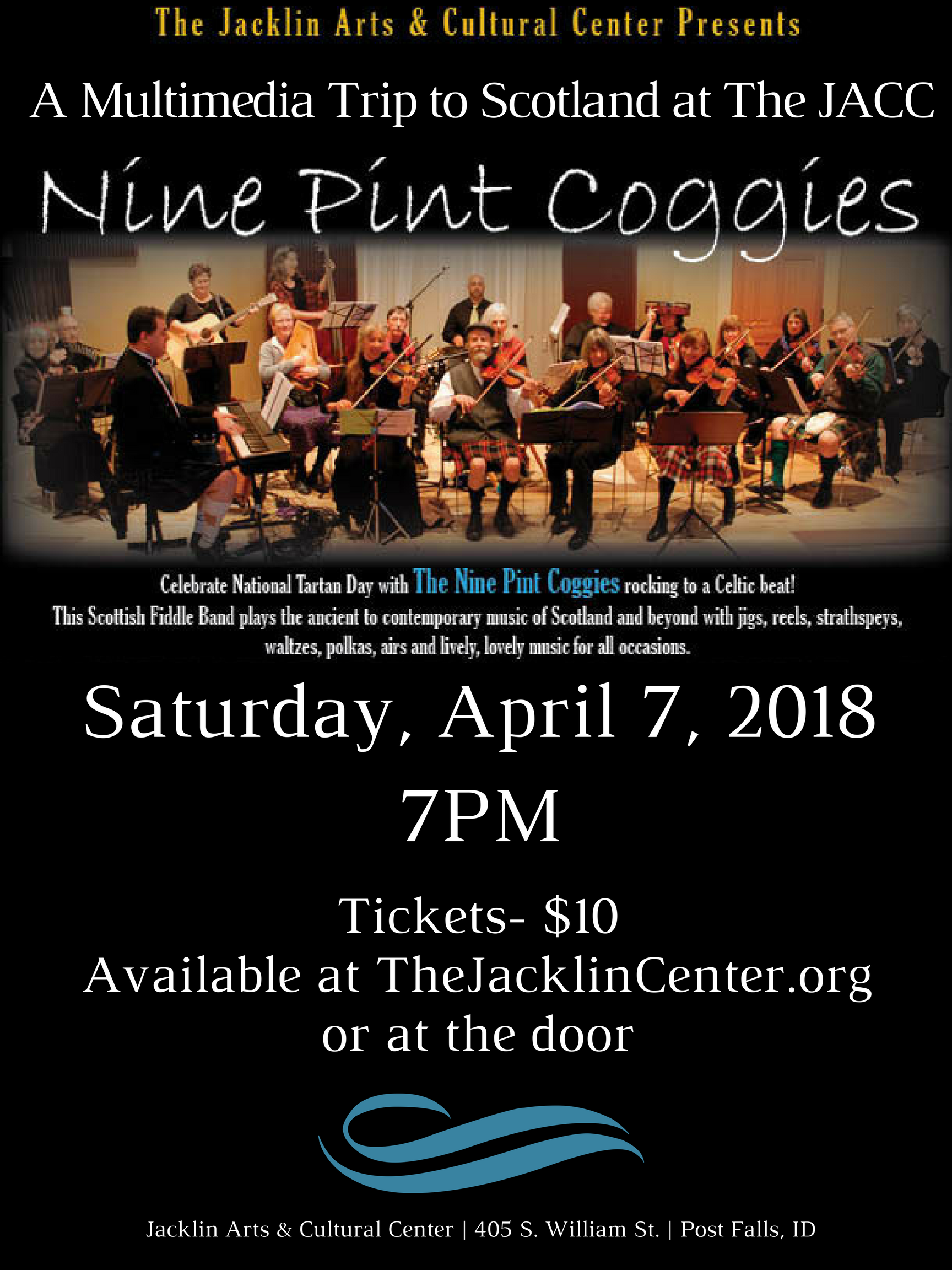 ***
April Adult Painting Classes:  Poppies & Pinot – Wednesday, April 25th, 6-8P & Growler Painting – Friday, March 26th 6-9P
Come get creative with us!
More details and ticketing coming soon.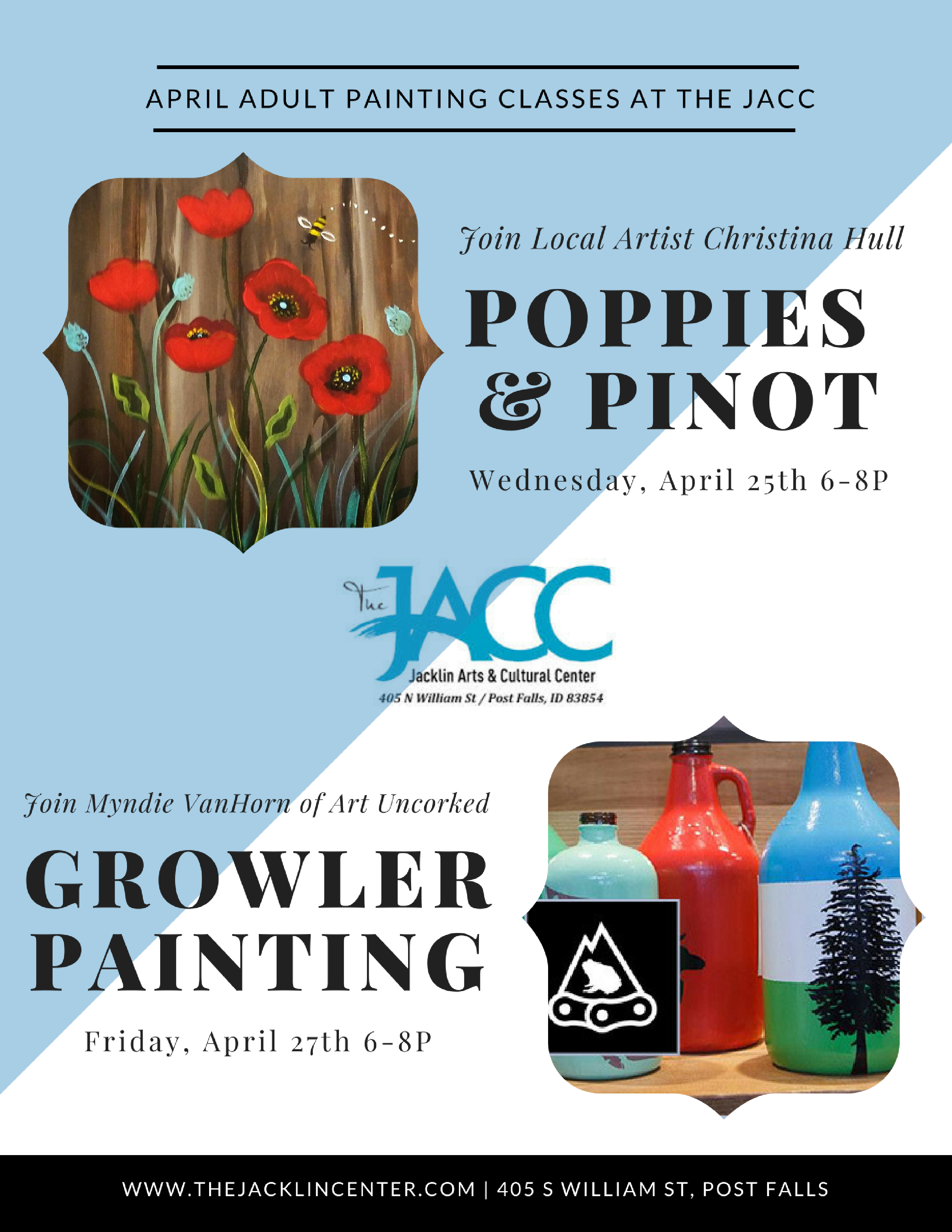 Tickets for Poppies & Pinot: here
Purchase your tickets in person at The JACC, by calling 208-457-8950, or online.